Increase the speed of the root's growth and maintain the overall health of growing plants.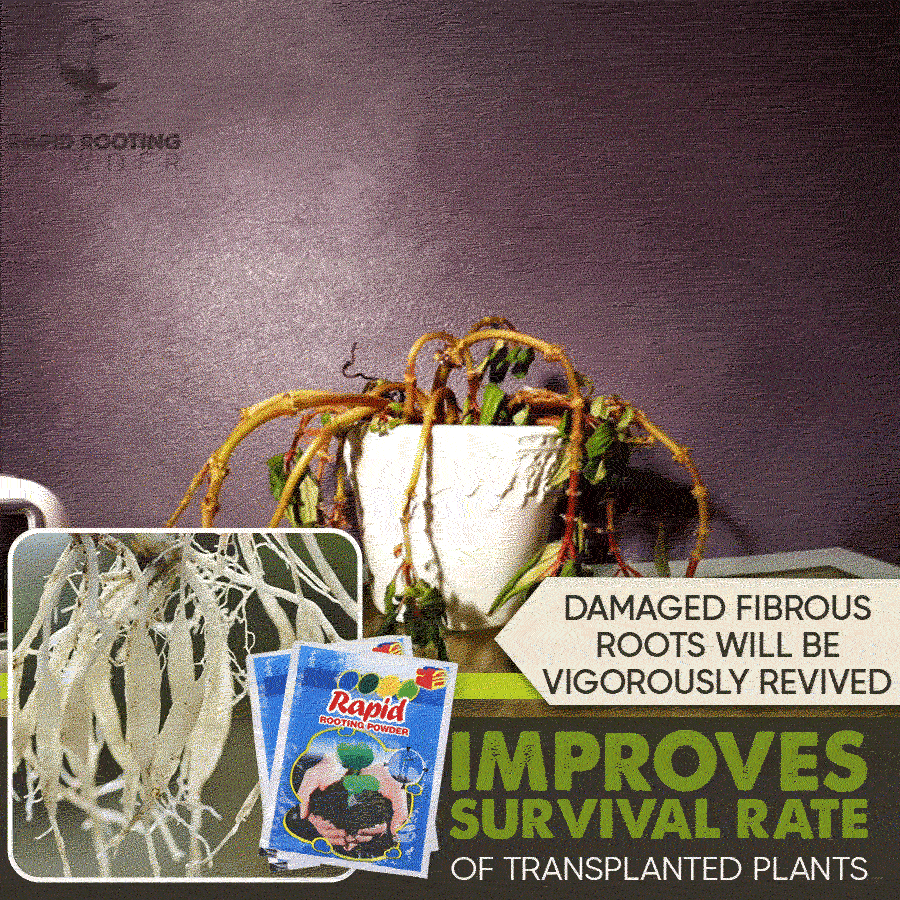 Root hormone powder to assist with healthy rooting and overall accelerated plant growth.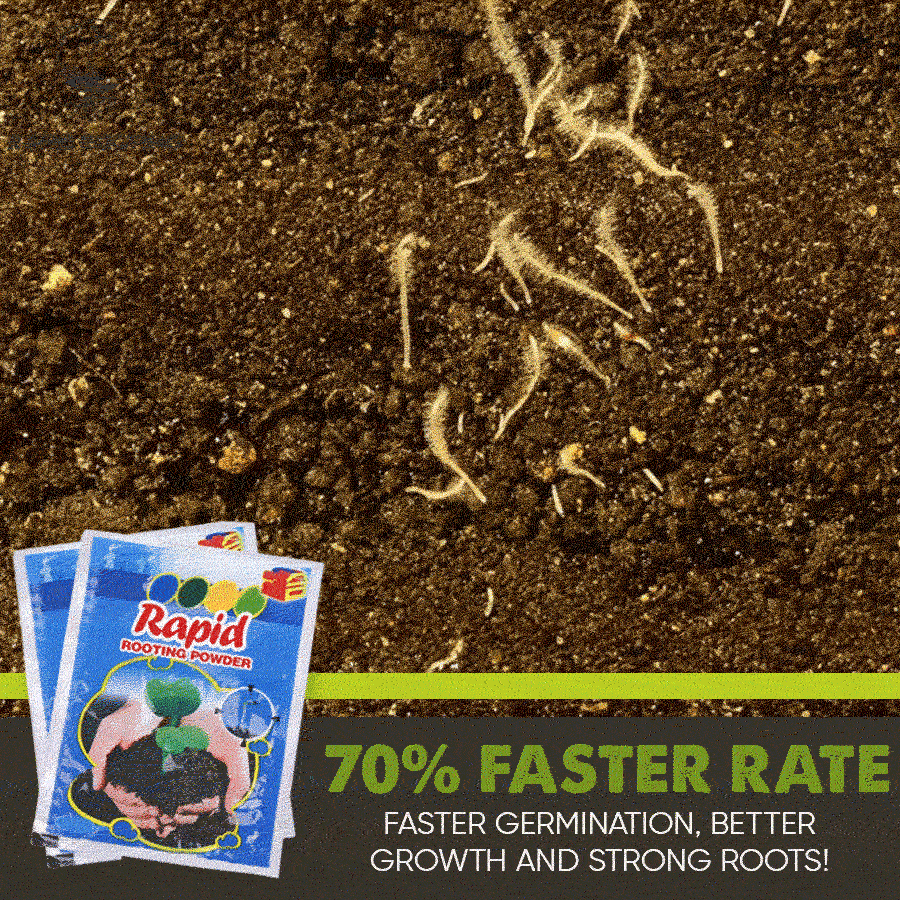 FEATURES
Effective
Most effective and fastest method to grow a healthy plant or tree by accelerating the growth of healthy roots.
Improve Health
Promote cutting roots, rapid rooting, germination, and improve survival.
Easy to Use
Simply spread the Growing Powder over the moist soil around the plant.
Organic & Safe
Promoting root development stimulates the process which naturally occurs in plants.
Wide Applications
Applicable to all plants and trees with roots growth.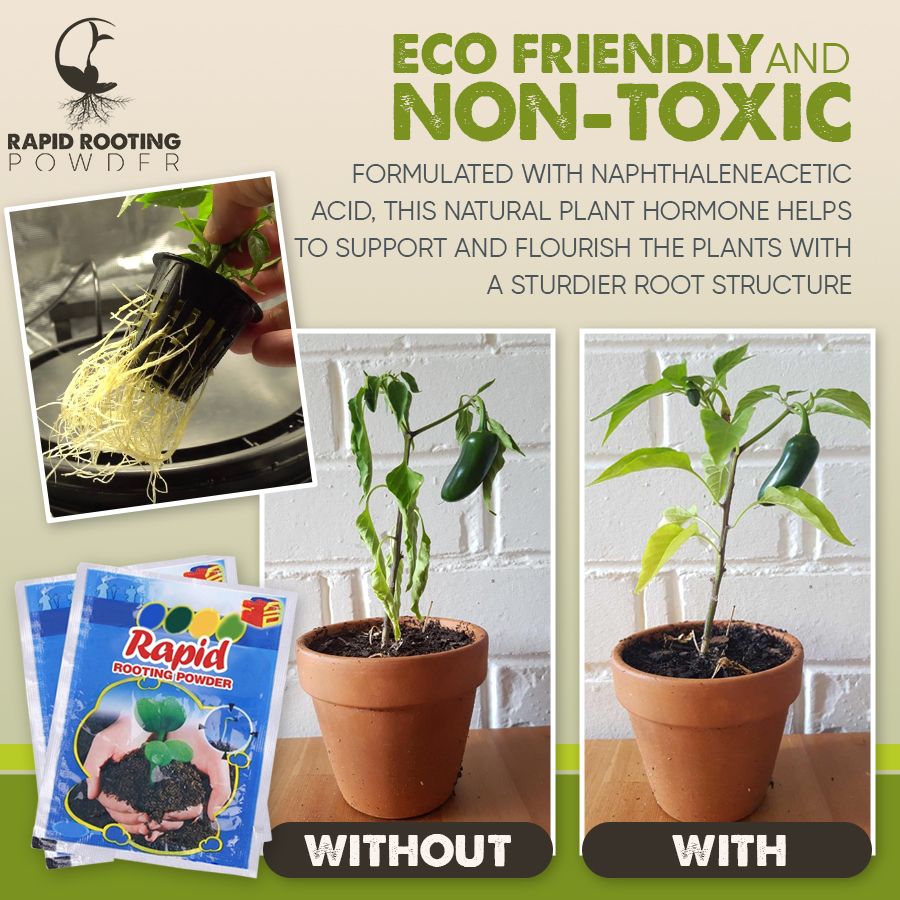 HOW TO USE
Dip the cutting into the powder and then plant immediately into moist soil. OR spread the Growing Powder over the moist soil around the plant.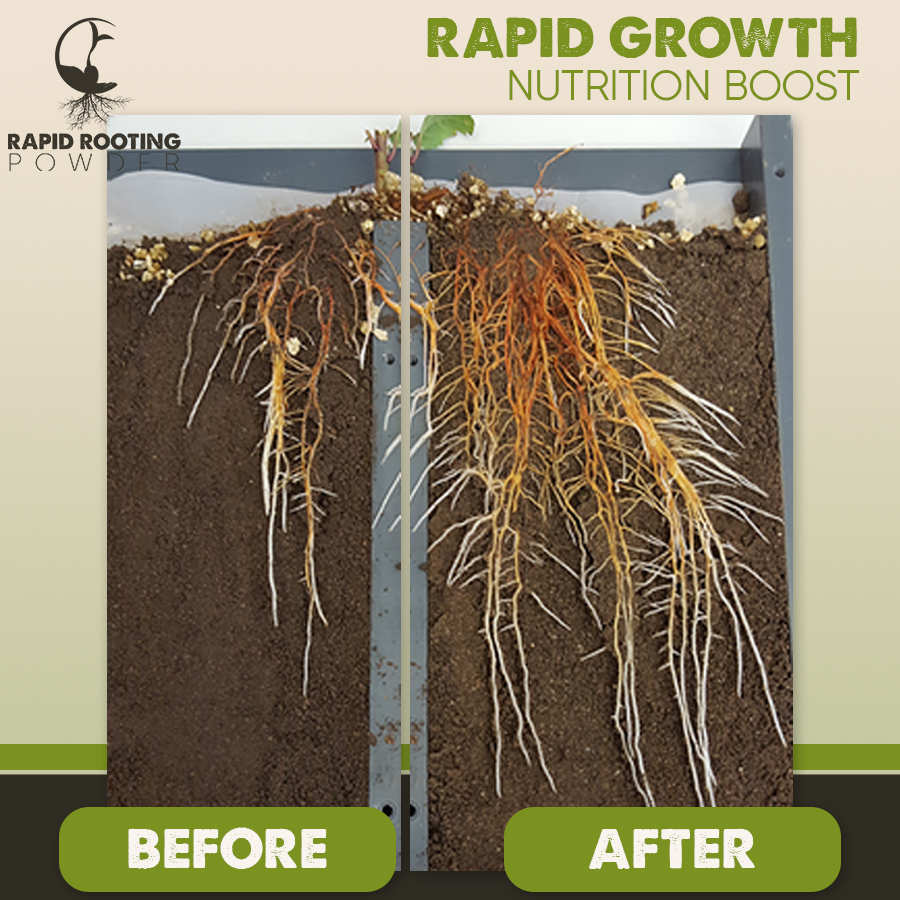 HOW TO USE:
Dissolve one bag of the powder in 1-2 litre/s of water. Soak the base cuttings into the rooting powder solution for 1 to 2 hours.

To maintain the integrity of the plant growth, make a solution by dissolving one packet of the powder in 10 litres of water and spray to the plant once a week until roots are well established.

For irrigation use: Dissolve one pack of powder in 2 litres of water and irrigate once every two months to further promote healthy roots.

For germination: To assist in good germination and growth of roots, make a solution of the powder with 4-5 litres of water and submerge the seed for 6-8 hours. Remove and rinse the seed. 

The cuttings can also be directly dipped into the powder for a more potent effect.
SPECIFICATIONS
PACKAGE INCLUDES
-10x Plant Rapid Growing Powder